Beata Małachowska MD PhD, Bartłomiej Tomasik MD PhD and Konrad Stawiski MD under the supervision of Wojciech Fendler MD PhD and in cooperation with our American partners from Dana-Farber Cancer Institute (Boston, MA) and Albert Einstein College of Medicine (Bronx, New York) published a systematic review and meta-analysis presenting the role and potential of circulating miRNAs as biomarkers of radiation exposure.
After reviewing 351 abstracts, they finally identified a set of 4 miRNAs (miR-150, miR-320a, miR-200b, and miR-30c), which could serve as a biodosimeter of radiation exposure thanks to their correlation with radiation dose and time elapsed since the exposure. Combination of these miRNAs has a potential to emerge as a biomarker for precisely identifying people exposed to radiation and rapidly providing aid to those who can benefit from it.
The importance of the study was appreciated by the International Journal of Radiation Oncology, Biology, Physics – a leading journal in the field of Radiation Oncology – which published the article and highlighted it on the cover page of the February issue.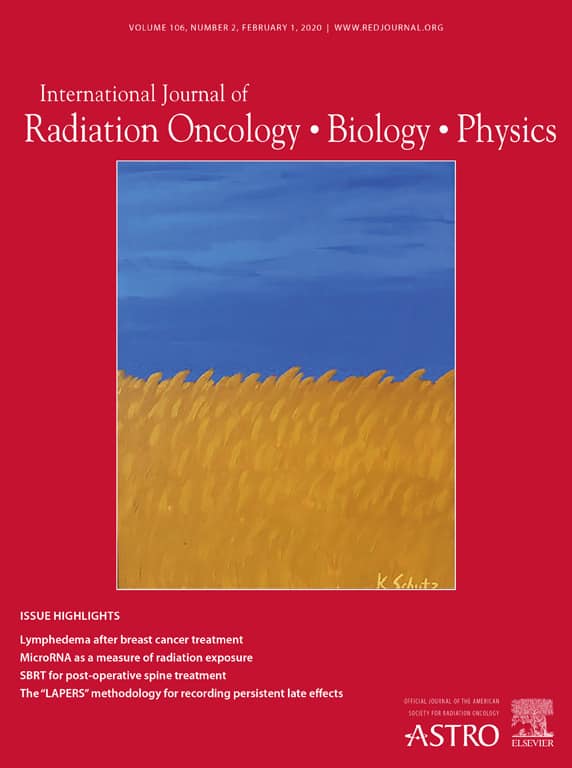 Full text of the paper is available under the following link:
https://www.redjournal.org/article/S0360-3016(19)33911-2/pdf
Our paper on microRNAs as biomarkers of radiation exposure on the cover of the Red Journal!